Wotmix Dust Reclamation
100% of the dust reclaimed
The production of ready mix concrete can be a very dusty process with a high impact on the atmosphere. From the delivery of our raw materials such as cement delivered by a tanker every day, to the batching process at the production plant.
After a large investment in new equipment, our silos now use an intelligent silo protection system, this ensures all of our filtration systems are working and prevents cement dust from entering the atmosphere. When it comes to batching we use dust reclamation equipment, this creates a vacuum around the truck mixer when it is loading under the plant.
100% of the dust reclaimed is then fed back in to the process and reused in the next batch. This was a major step for us in producing zero waste and most of all a cleaner atmosphere.
MANCHESTER'S LEADING MINI MIX CONCRETE SUPPLIERS
CALL WOTMIX NOW TELEPHONE: 0161 366 0909
Wotmix – Readymix Concrete Vehicles
3m3 Mini Mix Concrete Vehicle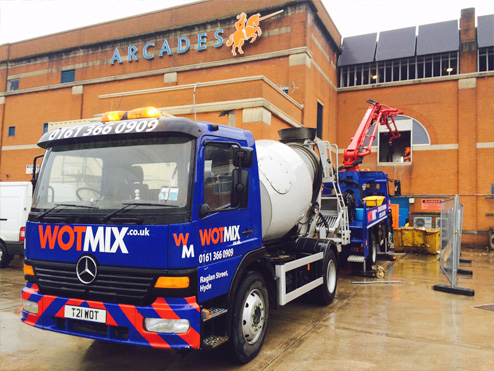 The smallest trucks in our fleet have a capacity of 3 cubic metres, based on a 15 tonne compact chassis, this makes it the smallest concrete truck mixer highly manoeuvrable and available in Manchester, Stockport and surrounding areas.
4m3 Mini Mix Concrete Vehicle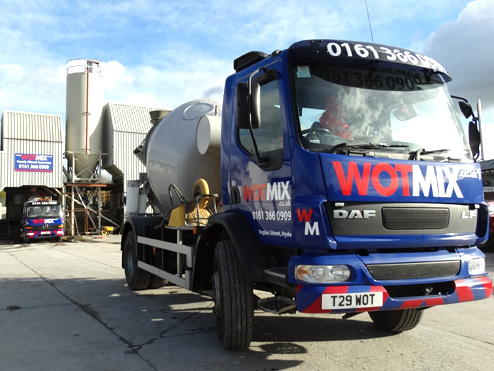 Our four metre mini mix trucks are the flagships of our fleet, with over eight of them in operation they are the most versatile mixer we have. Compact in size with a capacity of 4 cubic metres these mixers are ideal for any delivery.
Concrete Pump Hire Manchester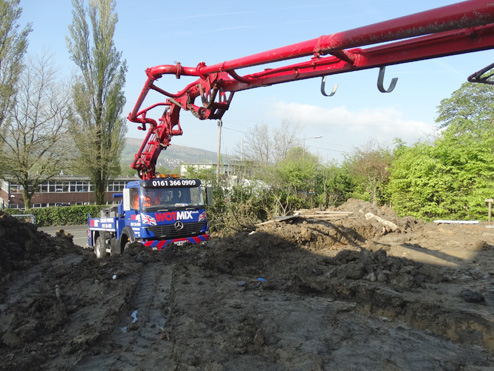 Pumping concrete is the easiest and fastest method to place your concrete. Wotmix offer our own concrete pump hire service. Pumping concrete is the easiest and fastest method to place your concrete exactly where you want it.